Experience The Difference
Here at Advanced Physical Medicine & Rehab of Miami, we proudly provide whole family healthcare from infancy to one's golden years and every stage in between.  With our perfect collaboration of Regenerative Medicine, Functional Medicine, Chiropractic, and Rehabilitation Care with Wellness Lifestyle education, our team can treat patients holistically and comprehensively by evaluating all components of their unique health needs.  Our unique concept in healthcare combines the expertise of medical doctors, nurse practitioners, chiropractors, physical therapists, and massage therapists all under one roof.  This team approach allows residents of Miami, FL, the best that all of these disciplines have to offer in their quest for optimal health.
Whether you are looking for safe and natural healthcare or suffering from back pain, neck pain, or headaches, or a non-surgical restoration of your joints to help you return to the activities you love, we are here to help.  Care at our office includes Platelet-Rich Plasma (PRP) Therapy, Low Testosterone Therapy, Knee Relief Therapies, Functional Medicine, Chiropractic Care, Spinal Decompression, Physical Rehabilitation, Cold Laser Therapy,  Specialized Weight Loss Program, Auto Accident and Personal Injury Recovery, and Athletic Training programs.
At Advanced Physical Medicine & Rehab of Miami, we are dedicated to helping you achieve your health goals to improve your quality of life through non-surgical restoration and rejuvenation.  Our mission is to help as many people as possible in our lifetime to change the way people think about "Health Care" by providing healthcare with a difference!
Our state-of-the-art facility is conveniently located at 7170 SW 117th Ave, Miami, FL 33183.
Most insurances are accepted, or affordable payment plans are available.
Honored Affiliates Of: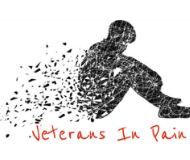 We Are Proud Members Of: