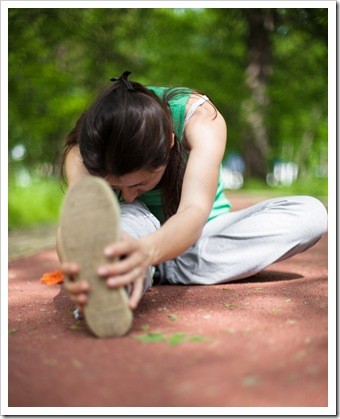 We would all prefer to be healthy and well. Achieving this goal requires a lot of time and effort, but the rewards are definitely worth it. Regular exercise helps to lower your blood pressure, help to slow your heart rate, and helps you sleep better at night. Regular exercise generally helps people lose weight and puts a spring in their step.
Chiropractic care can help us to maximize the benefits of our exercise by allowing hidden reserves to become available for peak performance. Regular chiropractic care removes nerve interference and allows the joints of our spine to move more freely, eliminating the obstructions to full mobility and function. By helping to optimize our nerve systems and musculoskeletal systems, regular chiropractic care helps to get our bodies in shape so that we can engage in the physical activities needed to keep ourselves healthy.
When Should I Stretch?
When should I stretch, before or after I exercise? Should I even stretch at all? These questions are frequently asked by every busy adult whenever he or she is planning to begin an exercise program. The correct answer to the first question is to choose whatever way sits you and your body better. Some people need to lengthen their major muscle groups before they start an exercise. For others, they choose to stretch after they exercise, re-lengthening the major muscle groups so they'll be ready to help you move through the rest of your day.
The answer to the second question is yes, you must stretch either before or after doing an exercise. This allows your muscles to lengthen or re-lengthen and to decrease the possibility of an injury. Stretching helps you either warm up or cool down, whichever is needed for you to get the most out of your exercise. Prevention is always the best policy when it comes to exercise-related injuries.
The Purpose of a Dynamic Warm-up
A dynamic warm-up is a fun and entertaining way of changing your stretching routine if you're a stretch-first person. In a dynamic warm-up, you allow your important joints such as your hips, shoulders, and lower back to go through their complete ranges of motion, using your large muscle groups for support. Dynamic warm-up activities are similar to core strengthening exercises and they generally have unique names such as scorpion, hip crossover and drop lunge. You can implement a variety of dynamic warm-up activities on your different workout days, creating this ongoing interest will help you sustain your exercise routine for a longer period of time.
A dynamic cool-down can serve as a similar way of mixing up your stretching routine if you're a stretch-after person. If you've been walking or running, rather than simply completing your walk or run, spend an additional few minutes walking or running, but changing your stride lengths or your pace. Walking backwards at a slow pace is another fun method for achieving a dynamic cool-down. If you've been lifting weights, a few sets of deep-knee lunges will stretch your lower back and hips. Moving your arms through big circles, both clockwise and counterclockwise, will help to open up your shoulder girdles and lengthen the muscles of your rotator cuffs.
Regardless of whichever method you choose, stretching is an extremely important part of your regular exercise activities. The extra few minutes spent either warming up or cooling down will help you maintain your exercise program and achieve long-term health and well-being.


For Your Health,

Dr. Joseph Gambardella, Dr. Todd Brown and Dr. Benjamin Erb