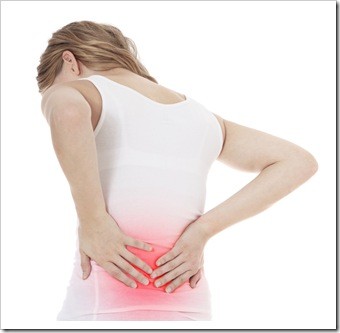 Nobody enjoys chronic low back pain. It's so uncomfortable that many patients who are afflicted with it will try anything to get rid of of the constant pain and discomfort. Increasingly, medical doctors are prescribing epidural steroid injections – anti-inflammatory steroid compounds injected directly into the spinal area – to relieve the pain. While there are some cases in which this approach has reduced the amount of pain experienced, there are also huge risks involved with epidural steroid injections. Those who suffer from chronic back pain should be aware of these risks and should discuss them with their physician before considering this treatment.
Will Steroid Injections Really Reduce Your Pain Level?
There is the question of effectiveness. Some patients have reported an actual increase in their pain level after the injection, not a reduction. The Food and Drug Administration, after all, has still not approved steroid injections for use in lower back pain because no one has been able to demonstrate long-term benefits of the treatment, only short-term pain relief.
There are risks associated with the injections themselves, ranging from infection and post-injection headaches to actual nerve damage. Although these types of risks are very rare, only occurring in 0.1% to 0.5% of injections, they should still be considered.
There are occasionally negative side effects from the treatment, including an increase in pain level, headaches, anxiety, sleeplessness, fever, reduced immune response and severe arthritis of the hips.
Although these drugs may temporarily reduce inflammation, there is increasing evidence that they may contribute to bone loss in older patients.
Although it is limited so far to only one supplier of these medications, there is the possibility that the steroid medications themselves can be tainted and cause far more serious diseases than they are used to treat.
Try Safer Treatments Before You Try Epidural Steroid Injections
This article is not trying to scare people away from injected steroid use. There are many cases in which it has been a success. But there are questions about whether these types of medications are even useful for treating back pain, and there are legitimate worries about the treatment's safety.
Therefore, the safest option may be to try other, more conservative treatments before you try epidural steroid injections. These alternative treatments include chiropractic care, massage and simply allowing time to pass to see if your condition improves on its own. If you suffer from chronic lower back pain don't be afraid to also consult a doctor of chiropractic, whose entire practice and philosophy is based drug-free, surgery-free and side-effect-free treatments for spinal problems.


For Your Health,

Dr. Joseph Gambardella, Dr. Todd Brown and Dr. Benjamin Erb