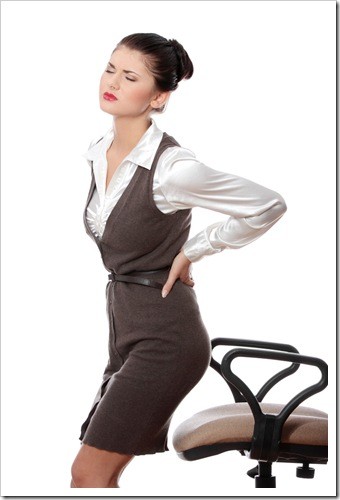 Chiropractic has received an important endorsement from America's most trusted rating organization. Consumer Reports has named Chiropractic as the top-rated treatment for the relief of back pain in survey results gathered from over 14,000 people.
Low back pain is one of the most common physical ailments with over 80 percent of people in the United States reporting that they have been bothered by this discomfort at some point in their life. For some 50 percent of these people, the pain has severely limited their activities, caused sleep loss, and interfered with their sex life and the ability to control their weight.
The Consumer Reports survey queried 14,000 of their subscribers who had experienced lower back pain in the previous year and had never had surgery for the condition. Some 50 percent of this group indicated that the pain was severe enough to limit their daily activities for one week or longer. Recurrence of back pain sometime during the year was reported by 88 percent of these people.
Chiropractic treatment received the highest endorsement for both pain relief and consumer satisfaction of all modalities surveyed. People who said they were helped a lot by Chiropractic number 58 percent. At 59 percent, Chiropractic received the top marks from people who were asked if they were "highly satisfied" with their treatment.
On the other hand, primary care physicians were rated at the bottom of the survey list with just 34 percent of patients saying they were satisfied with their treatment. Physical therapists also fared well in the survey earning a 55 percent satisfaction score. Acupuncture was just behind at 53 percent.
"For the treatment of back pain, few options are better than Chiropractic," says the Glenn Manceaux, D.C., who is the president of the American Chiropractic Association. "As shown in this latest survey, Chiropractic spinal manipulation is an evidence-based and effective treatment for lower back pain and other musculoskeletal injuries. Coupled with the high levels of patient satisfaction, patients should turn to Chiropractic as their first choice."
It is interesting to note from the survey that many of the persons with lower back pain had sought help from five or six different sources in their attempt to find relief. In the end, the majority of these people found the greatest relief and satisfaction from the drug-free, non-invasive treatment options provided by a chiropractor. More frequently than not, low back issues can be reduced or resolved via a combination of Chiropractic manipulation, rehabilitative exercises and lifestyle counseling.
It is actually quite common for a person with lower back pain to experience some immediate relief from Chiropractic. Often this occurs during their first visit to a chiropractor. Long-term help is often achieved when the patient follows a personalized treatment plan developed by their chiropractor who is trained in spinal manipulation, exercise rehabilitation, nutrition and lifestyle counseling.
People with low back issues would be wise to see a chiropractor first. Why try five or six other remedies when Consumer Reports says the best place for real help and consumer satisfaction is waiting in the treatment room of a chiropractor?


For Your Health,

Dr. Joseph Gambardella, Dr. Todd Brown and Dr. Benjamin Erb