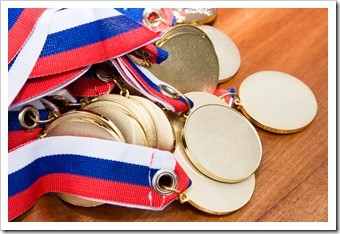 Our love and our never ending pursuit of taking sports and sports activities to the next level is dominant feature of our society.  We enjoy the feel of wind, the push of our bodies to victory and the endorphins that our body releases at the point of success.  The exciting news is that out of this demand for thrill seeking and pushing for the "next great", we now have specialists who use their expertise to not only rehabilitate sports injuries but teach athletes to be part of the top 1% by listening to their bodies and making them aware of common signals that can alert them that an injury may occur and to how to best keep their bodies moving towards their goals.
First – The Fundamental Areas to be Aware of:
Restriction and Tightness
The body is quite clever. When an area is irritated or injured the nervous system usually tightens the muscles around the region to help brace or splint the region to protect it.   This increase in muscle tone can be felt before you feel any pain, and it's usually specific to one area.   If you are unable to stretch and release a tight area or cramp, apply ice and rest.  If the tension continues consult your chiropractor.
Understanding Pain
Nature designed pain for a reason. There is a difference between working hard and feeling a bit sore after a session and a pathological pain. Use the 3-day rule: if it's not better after a few days there might be something going on.
Introducing Change
Change your training gradually.   It doesn't matter how fit you are, when your body is exposed to a new physical stress it takes time for your system to adapt.  This rule is not limited to sports activities but should be applied to other areas of your life.
Second – A Smart Investment
In order to get the most out of the valuable time you spend exercising, we want to ensure that your musculoskeletal system is working effectively and efficiently. Bones, joints, and muscles need to be able to go through a full range of motion in order to exercise properly. Any limitation of mobility might cause an injury, which would not only be painful but would set back your normal exercise schedule. A healthy spine and posture is so important and especially critical for athletes, or anyone who exercises regularly. Many people are unaware that they can have a difference of 2 to 10 pounds in their weight distribution.  Add the pressure of running, riding or any other sport and over time and major damage can occur. Regular chiropractic care is designed to create balance in the body and helps you enjoy a full exercise program and reap all the benefits that exercise brings by helping make sure that your muscles, bones, and joints are working to their best ability.
Today's Research
Research today is now proving what thousands of happy chiropractic athletes have been enjoying for decades. In a study of 50 athletes, chiropractic athletes improved 16.7 per cent, including a more than 30 per cent improvement in reaction time, after 12 weeks. The study concluded, "That [chiropractic] athletes react faster, have better coordination, executes fine movements with improved accuracy and precision, amounting to an overall better athlete."
What Today's Celebrities Say
Celebrities and professional athletes have the ability to choose the best healthcare money can buy… and they choose Chiropractic.  Just listen to what a few of our top celebrities are saying.
Arnold Schwarzenegger  – Former Bodybuilder, Actor and Governor of California
"It is truly one of the few professions that really helps people in a straightforward way with no monkey business, like some of the other professions promise to help, but this Chiropractic is the real thing. . ..Chiropractic is about natural, preventive healthcare. . . Whenever I have a problem — or even if I don't have a problem — and I go to a Chiropractor, my problems are gone for a long time."
And Arnold also has said:
"Bodybuilders and fitness people have been using Chiropractic very extensively in order to stay healthy and fit. I found it was better to go to a Chiropractor before you get injured. We are a perfect team- the world of fitness and the world of Chiropractors."
Dan O'Brien –  1996 Olympic Decathlon Gold Medallist
"You obviously can't compete at your fullest if you're not in alignment. And your body can't heal if your back is not in alignment. It was the holistic idea that I liked about Chiropractic and that is what track and field is about. Every track and field athlete that I have ever met has seen a Chiropractor at one time or another. In track and field, it is absolutely essential. Chiropractic care is one of the things I think that no one has denied or refuted."
Evander Holyfield – Heavyweight Boxing Champ
"I have to have an adjustment before I go into the ring. I do believe In Chiropractic. I found that going to a Chiropractor three times a week helps my performance. The majority of boxers go to get that edge."
Joe Montana –  Professional Football All-Star
"I've been seeing a Chiropractor and he's really been helping me out a lot. Chiropractic's been a big part of my game."
Derek Parra – 2002 Olympic Gold Medalist and World Record Holder, men's 1500 meters
"I helps keep my body at its peak performance by receiving regular Chiropractic Care."
"I've always been a proponent of Chiropractic Care. The problem doesn't get fixed until I go to a Doctor Of Chiropractic."
Are You Ready to Join the 1%?
Remember regular chiropractic care supports all your exercise activities. The converse is true as well, regular exercise helps support chiropractic care So if you are partaking in a sport that includes running, where efficient coordination of movement is paramount, a chiropractic checkup should be vital to see if you are getting the most out of your efforts in both training and racing.
If you are in competitive running sports we further recommend a chiropractor who uses X-rays to accurately assess pelvic alignment and leg-length difference, which are extremely important to running at your peak potential and avoiding unnecessary injury.
Our expert team has been created for you and is ready to help you whether you are a weekend warrior or you play like an olympic or professional athlete.  Call Today and so we may start you on your fast track to success of the one percent super stars!


For Your Health,

Dr. Joseph Gambardella, Dr. Todd Brown and Dr. Benjamin Erb